Services
See our services...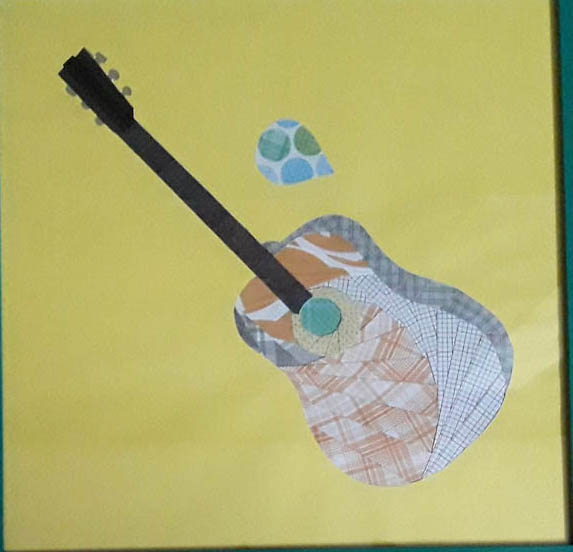 Hand Embroideries - Free Style - 100 stitches, Indian - Kasuti, Kantha, Kutchi, shadow Work, Turkey, Kamal, Aari , Western - Bargello, Needle Point, Ribbon Work, Assisi, Black Work.
Vegetable & Fruit carving, Napkin Folding and Table Setting - Basic and Advanced
Indian Paintings - Madhubani, Warli, Rajasthani Miniatures, Bastar, Pattachitra, Tanjore etc.
Western Cultural Arts and Crafts - Decoupage, Paper Tole, Papier-mâché, Gift Boxes and Gift Wrapping, Rock Art, Crochet, Flower Making, Stained Glass Techniques etc.
Other Crafts - Cloth dolls, Metal Embossing, Nib Painting, Craft Projects for Children and Charcoal / Stumping Powder Art.
We also undertake orders - in paintings, Embroideries, Gift Items, and Gift Wrapping.
AN INSIGHT INTO A FEW ARTS TAUGHT
HAND EMBROIDERY - EMBROIDERY is the delicate meticulous orchestration of the needle and thread complemented by luxurious celebration of colors, hues and contours.
INDIAN EMBROIDERIES - Kantha - The Sanskrit word Kontha means 'rags'. One legend links their origins to Lord Buddha and his disciples, who used to cover themselves with garments made from discarded rags that were patched and sewn together. Rags displayed at Indian shrines and tied to tree limbs symbolize prayers and ward off the evil eye. The oldest extant kantha date from the early 1800s and were embroidered with blue, black and red threads that were unraveled from sari borders. Because they were salvaged from used garments that had been frequently laundered, the colors tend to be muted.
Kasuti - The history of Kasuti dates back to the Chalukya period. Hubli and Dharwar (Karnataka) are home to Kasuti. The name Kasuti is derived from the words Kai (meaning hand) and Suti (meaning cotton); indicating an activity that is done using cotton and hands. Kasuti is a delicate single thread embroidery done on handloom saris. It involves embroidering very intricate patterns like gopura, chariot, palanquin, lamps and conch shells. Locally available materials are used for Kasuti. Traditionally designs are worked out on the web of black Irkal handloom saris-the warp and weft of the fabrics regulated the stitches.
Turkey Work - Turkey Work is also known as Ghiordes knot, Quilt knot stitch, Single Knotted Smyrna rug stitch, Tufted knot stitch, Turkey rug knot.
The stitch is used on plain weave, single and double canvas, and produces a surface of closely worked loops, which are sometimes trimmed for a rich pile effect. It is frequently used for doll's hair, left in a looped state without trimming, as well as on any surface where a textured effect is desired.
Shadow Work - Famous in Calcutta, Shadow work as the name implies, is the shaded part of a design worked on the wrong side of a fabric. Shadow work is usually done on fine transparent fabric like Organdy, Organza etc. and the Stitch used for shadow work is Cross or Closed Herring Bone Stitch, also known as Double Back Stitch. The colour of the thread appears delicately through the fabric giving the design a shadowy appearance.
WESTERN EMBROIDERIES
Bargello - Bargello is a type of needlepoint embroidery which consists of upright flat stitches. The name originates from a series of chairs found in the Bargello palace in Florence which had a flame stitch pattern.
Traditionally it was executed in wool on canvas. Embroidery done this way is remarkably durable, it is well suited for use on pillows, upholstery and even carpets, but not for clothing. In most traditional pieces all stitches are vertical with stitches going over two or more threads.
Black Work - Elizabethans frequently called Blackwork as 'Spanysshe' work, and it was traditionally believed that the craft had come into popularity with the arrival of Catherine of Aragon at the English court. But there are references to black silk embroidery on body linen as far back as Chaucer.
Blackwork is counted-thread embroidery worked in geometric designs with black silk on even-weave linen.
Needle point - Needlepoint is a form of canvas work using thread stitches on canvas. The canvas ground may vary in the weave, whether it is mono woven canvas or interlock. Canvas thread counts vary from 5 threads per inch to 24 threads per inch, where mesh size refer to the number of threads per inch. Popular mesh sizes of canvas include 10,12,14,18, and 24 (Congress Cloth). Unlike other forms of embroidery, needlepoint uses the canvas, or ground fabric, to create a new fabric. Silk gauze (counts 24 and higher) is another type of fabric often used for miniature needlepoint, which is traditionally referred to as petit-point.
Assisi - Assisi embroidery is a form of counted-thread embroidery based on an ancient Italian tradition where the background is filled with embroidery stitches and the main motifs are left void i.e. unstitched. The name is derived from the Italian town of Assisi where the modern form of the craft originated.
INDIAN PAINTINGS
Madhubani - In literal translation, Madhubani means Forest of Honey. This village is located in the Mithila region of northern Bihar and so the art is also known as Mithila Painting. Hindu Mythology is the main theme in Madhubani painting and it is usually done on cow dung treated with natural paints. It has mainly three schools: Kayastha, Brahmin, and Tattoo. Women do most of the paintings. The paintings consist of the tales of the origin of the earth, existence of supernatural beings like Gandharvas, apsaras, morals and cumulative and pastoral songs.
Bastar - Bastar Tribal paintings can be roughly looked at from three different perspectives - Jagar (religious themes), Ghotul (imagination that reflect their perception of life) and Madia Khamba (inscription on a memorial stone). Originally, natural colours were used for painting. But in due course of time, because of non-availability of natural colours the artists have begun to utilize poster colours.
Pattachitra - The word Patta is a Sanskrit word meaning Canvas and Chitra meaning picture. This art form is defined by its rich use of colour, its creative motifs and designs, and its portrayal of pure and simple themes. The themes mostly deal with stories from Mahabharata, Ramayana and legends concerning Radha and Krishna.
CULTURAL ARTS OF OTHER COUNTRIES
DECOUPAGE - This process allows artists to transfer black & white and colored images generated from magazines, newspapers, photographs and laser printers onto any surface that will accept acrylic paint. You can decoupage pictures to almost anything: furniture, photo albums, shelving, frames, boxes, vases, mirrors, and so on!
PAPER TOLE - Paper Tole (Three dimensional decoupage) is the fascinating art of making realistic three dimensional pictures from a number of flat artist's prints. The effect is achieved by cutting, shaping and reassembling the paper pieces to give a three dimensional image. The design can be finished with glaze to create the look of porcelain and then placed into a deeply recessed frame to give a stunning result.
PAPIER-MÂCHÉ - Papier-mâché is the art of making artifacts with paper as the main ingredient. Paper is combined with other raw materials and made into a pulp, which can be used to make utility items, dolls etc. A few papier-mâché projects also include ceramic powder and saw dust.